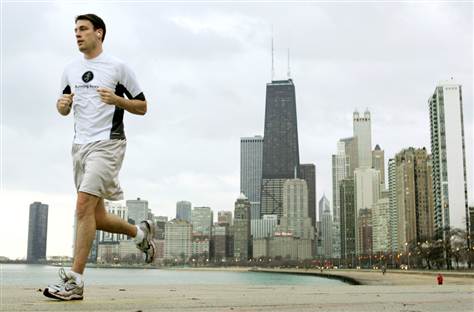 Details
Username
Da_Bucks_Stop_Here
Location
Milwaukee, WI
Age
32/M
Division
Central
2011-12 Record
31-35
2011-12 Adjusted Record
38-44
2012-13 Predicted Record
36-46
Season Goal
Avoid a beer belly
My self-summary
Some people have thought of me as the guy that's always there, but you never really notice them. And I guess that's fair. People don't know a lot about my players, my history, my strengths or weaknesses. I'm not that outgoing. I'm always around, but I bet you've never even looked twice.
But you know what? If you took the time to notice me, you'd see I have some flash. You'd see that I had a top ten offense last year, and if my jumpers fall this season, it could get even better. I got Brandon Jennings, he can light it up. I got Monta Ellis; that dude's never seen a shot he didn't like. I've got a rookie named John Henson who I think might be sneaky good on defense. I even got a guy on my team named Larry Sanders. Yeah, like the show! How awesome is that? There's a lot to like about me if you take the time to get to know me.
I guess you could say I'm trying to change my look. Get younger, leaner, more fly. It may take awhile, but I won't fail.
What I'm doing with my life
Trying to get in better shape. Getting smaller, leaner and quicker. I've been running more, scoring more. Well, points, at least.
I'm really good at
Winning most of the games I'm supposed to, but quickly shooting myself out of the ones I'm not.
The first thing people usually notice about me
I've had the same uniforms for like a billion years.
On a typical Friday night I am
Probably polishing off a 30-rack of Milwaukee's Best and watching That 70′s Show reruns.
The most private thing I am willing to admit
When people are trying to think of all 30 NBA teams, and you're stuck on 29 and can't remember 30…that's usually me.
I'm looking for
Someone who might not like the most attractive guy in the room right now, but one who is trying to change his look.
You should message me if
You're willing to take a chance on an old dog that's sticking its neck out to try some new tricks…and may make a few mistakes in the beginning.