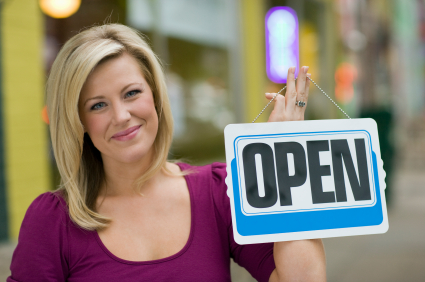 Details
Username
HoozierMAMA69
Location
Indianapolis, IN
Age
34/F
Division
Central
2011-12 Record
42-24
2011-12 Adjusted Record
52-30
2012-13 Predicted Record
50-32
Season Goal
Conference Finals Sneak
My self-summary
Hello! I'm HoozierMAMA69. I'm a successful small team living in Indianapolis, ID. Though things are looking pretty nice for me right now, it wasn't always this way. That's why I'm thankful for everyday — without hard work and second chances, I wouldn't be in this position today.
In 2004, things hit rock bottom for me. I threw away my talents as the best team in the NBA after a particularly malicious event at a palace. I gave away wins (and perhaps future championships) in the forms of suspensions, and all but demolished my relationship with my fan base. It was almost an informal death sentence from the NBA — I had to trade away all of my best players for draft picks, accept that my winning days were over for a few years, and start a long, exhausting rebuilding process to get back to where I was.
It wasn't easy. It really wasn't. You gotta understand: for most of the nineties, and well into the 2000s, I was the cream of the crop out East. I was in the Eastern Conference finals a lot of times in the 1990s, and even went to the Finals in 2000. The team that I had in 2003 won over 60 games, and I was looking a little better than the 2003 version in 2004. I wasn't prepared for how much I'd have to redo to get back to a place somewhat close to where I was in the early part of the 2000s, when people thought of Indianapolis as one of the hotspots for professional basketball in the United States.
It took a bit longer than other smaller teams to get back to where I needed to be, but I did it. I had too much pride to ever bottom out; I always tried hard, and hung around in every game, in every season. As a result, I received mid range first round picks, and relied on free agency to rebuild the team. But after six or seven years of drafting, I had a really quality team. Granger, Hibbert, Paul George and Hansborough were draftees who did yeoman work. D-West was a free agent who helped out. Darren Collison and George Hill arrived in trades. I finally found a suitable coach with Frankie Vogel. In 2011, I qualified for the playoffs — first time in six years — with a sub .500 record. In 2012, I won the equivalent of 52 games, won a playoff series, and gave that prick LeBron everything he could handle in the first round.
Now I'm ready to do even bigger and better things. And if you're interested in me, you probably are too.
What I'm doing with my life
Trying everything I can think of to get better. I work really long days and put in a lot of labor to make myself as successful as possible. I've added D.J. Augustin and Gerald Green to add some athleticism and scoring off the bench. I'm hoping that will slow down the guys in Miami and Boston. But, more on that in a minute.
I'm really good at
Improving myself from within. Some other teams in my division get better because they just get lucky in the draft (cough CHICAGO cough), and then when something terrible happens, they're not prepared to deal with it. In 2004, I suffered a fate worse than any torn ACL from a good player, and had no one to help me through it but myself. I learned what I needed to do to get myself back to a place where I could be competitive and improve. I'm very proud of that.
Favorite books, movies, shows, music, and food
Anything that deals with underdogs. "Rudy" is great. "Hoosiers", obviously, is a favorite. "Revenge of the Nerds" is a classic.
I spend a lot of time thinking about
The Miami Heat. I really hate everything about them. Their players are among my most mortal enemies, and their superteam philosophy goes against everything I stand for as a small market, homegrown team. Boston, too.
The most private thing I'm willing to admit
I'm not sure how to take the next step; the step up to contending. Right now, I have a team filled with really good players that may not have enough to beat a team like the Heat, or the Celtics. I may soon need to think about packaging some of my really nice players to try and get a superstar. Roy Hibbert, Danny Granger, Paul George, and (an expiring) D-West may not be enough to go to the conference finals.
You should message me if
You like a lovable underdog! I'll be exciting and successful, I promise