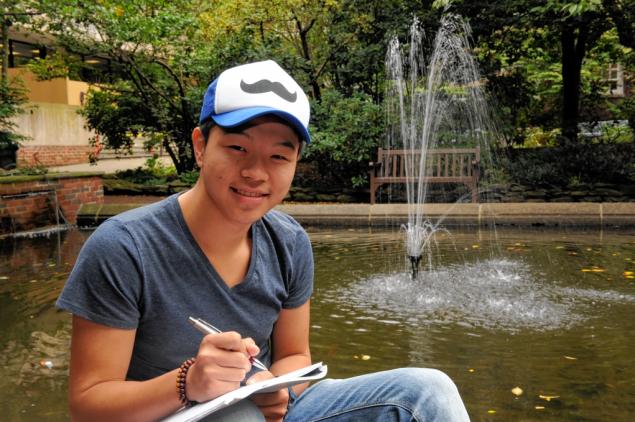 Details
Username
BROTHERLY_DUNK
Location
Philadelphia, PA
Age
18/M
Division
Atlantic
2011-12 Record
35-31
2011-12 Adjusted Record
43-39
2012-13 Predicted Record
46-36
Season Goal
Survive College
My self-summary
Wow, high school was so fun! I have the best players a team could imagine, and the last 4 years of my life were the best 4 years of my life! Sophomore was a little bit hard for me, but junior and senior years were great! I was able to take classes with Mr. Collins, and I really like that guy. He could be a tough SOB, but I still enjoyed going to class every day.
The best part of senior year was definitely beating the Chicago Bulls in the first round of the playoffs. Some jealous people said on Twitter said we only one because they didn't have Derrick Rose, but they were sitting at home while we were in the playoffs you know?
College starts soon and while that's really exciting, it also makes me really nervous. My best player, Andre Igoudala, chose to go to college in Denver, so he's not going to be around anymore. Neither is Elton Brand, who barely got his GED and didn't get into Drexel like me. I got a few Facebook messages from my future roommate, a guy named Andrew Bynum. He's seven feet tall! He seems like a pretty whacky guy, and he mentioned something about his knee, but I haven't actually met the guy yet.
This should be my best year since 2001 (2nd grade was the bomb, I got a Hi-C and Lunchables every day!). I might even try marijuana!
What I'm doing with my life
Going to IKEA and shopping! I got a Kwame Brown, Royal Ivey and a Nick Young! The directions to assemble the Kwame Brown are pretty difficult, especially because it didn't included the allen wrench, but I think I can figure it out.
I'm really good at
Defense. Like I said, Mr. Collins could be a hardass, but every day in class he made us do problem set after problem set of defense until we got really good at it.
The first thing people usually notice about me
My new roommates hair.
The six things I could never do without
Sweatpants, 2 AM Philly Cheesesteaks, Dr. J, my high school girlfriend, LaVoy Allen, my teddy bear
I spend a lot of time thinking about
How hard is college going to be? I'm in the Facebook group for the class of 2016 and there are some other really cool teams. Like this team "Boston Celtics", and "New York Knicks" and "Brooklyn Nets". Are these teams going to like me?
On a typical Friday night I am
PARTY!!!!!!!!!!!!
The most private thing I'm willing to admit
In high school I might've been a big fish in a small pond, but college might be very difficult.
I'm looking for
Fans that live on my floor, or who are taking English 111: Into to Mediterranean literature fall semester.
You should message me if
You want to grow along with me.