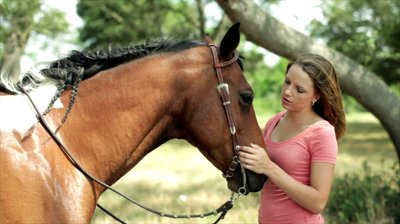 Details
Username
DA JAZZY JAZZ JAZZIEST
Location
Salt Lake City, UT
Age
26/F
Division
Northwest
2011-12 Record
36-30
2011-12 Adjusted Record
45-37
2012-13 Predicted Record
46-36
Season Goal
Choose Wisely and Compete
My self-summary
Well, hi there. I'm DA JAZZY JAZZ JAZZIEST. I'm an attractive option based near the great Salt Lake. I'm not Mormon, I'm not voting for Romney, and I'm looking for someone to help me say goodbye to two great friends.
I got my major in husbandry from Utah State. And I've been breeding race horses for ten years now. My father and grandfather did it before me, and I took over our family business in the early 2000s. They bred some prize winners. You may remember a few of them. The Mailman and Lock, Stock were probably their most notable horses. They horses brought us a lot of attention in the 1990s, and we finished 2nd in a few of the biggest derbies. I was pretty young then, and mostly remember watching. I played a role in the development two of our other lesser winners, The Boozer Cruiser and Dee Thrill, who have since been sold to different stables in sort of discouraging circumstances. I like to think that I've done the best I could in a challenging environment, and maintained my spot as an attractive option, both for our horses to run, and also as a potential team for a fan to date.
Last year was a fairly decent year. I bred some good stallions. Big Al was truly a workhorse, going hard and showing up at every race despite his past injury history. He'd outwork the other horses, using his craftiness and experience to finish strong every single race. Mill Sap was my other big winner. He's a lighter, faster horse. He's small for the horses he goes up against, still powerful, but with a bit more finesse and elegance. I love them both. They run hard, stay healthy, and always do their best. They are reflections of me, in many ways, since I am tireless and hard-working, and like things to be as close to perfect as possible.
But I'm pretty excited about two young thoroughbreds that I've had in the stable for a year. They are lovely things, and really quite promising. One is named Don't Do Me Any Favors. He's young, fast, and athletic — really a beautiful animal. The other was shipped here from Turkey — we're calling him Ataturk while we think of something better — and he's looking fine as well. He's leaner in his second They're a little like Big Al and The Mill Sap, but far younger, and just asking to run in the big races. I think I'm ready to let them run, too. They'll be the ones winning races for our stable soon enough.
I've always had a hard time saying goodbye, though. It was hard to say goodbye to Mailman and Lock, Stock. Big Al and Mill Sap have been such good mares. But their value is still high. We could sell them and make a major profit, and help out our stable.
I'm looking for a sympathetic person; someone who understands that it's hard to do new things, and let go when the time is right.
What I'm doing with my life
A little of everything. Big Al, Mill Sap, Don't Do Me Any Favors, and Ataturk are just our star horses. I have lots of other horses which I use for things besides racing. Maurice, a rescue from Los Angeles, and Marvin, a deal we got out of Georgia, will be taking up some of my time in the coming months. I'm also really excited about a young stallion named Hayward. He's a cutie! I think I'll be leasing him out for birthday parties.
I'm really good at
Being good! No really, I am. I'm always doing my best. You'll never, ever be disappointed in me.
Favorite books, movies, shows, music, and food
"Big Love". I love Bill Paxson, but man, is Chloe Sevingny nuts!
The six things I could never do without
Matt Harpring, Husbandry, Mint Julips, Acapella, Subway Sandwiches and Gonzaga
I spend a lot of time thinking about
Oh, my stable. I love all of them so. If it was my choice, things would've never changed. Mailman and Lock, Stock would still be winning races for us. But time waits for no one, I guess.
The most private thing I'm willing to admit
I am pretty good at everything. I have had few hard days. But it's getting harder and harder to just be good, and not ever experience greatness.
You should message me if
You wanna hang out in the stable with me. Come meet Ataturk, he's really great!