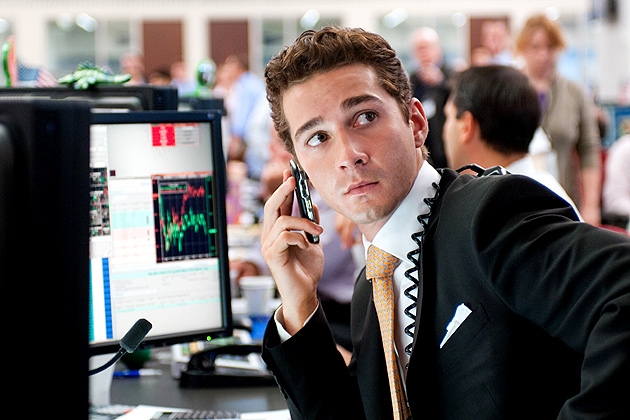 Details
Username
Kavalier_n_Klay
Location
Cleveland, OH
Age
34/M
Division
Central
2011-12 Record
21-45
2011-12 Adjusted Record
26-56
2012-13 Predicted Record
38-44
Season Goal
Season-long health and the 8th Seed in East
My self-summary
Hi. I'm Cavalier_n_Klay. On the outside, I seem like a fun, young, run-n-gun team. But if you know my history, you know that I've been through a lot. I once had it all, and then I lost it. But I'm on my way back.
In 2003, when I was 24, I landed a dream account: the LeBron account. The returns were unbelievable, and I made a lot of money really quickly. It was all paparazzi and flashing lights for a few years; on ABC every Sunday, Mike Breen calling our games. Things were made. We were winning over 60 games a year during the regular season, and going deep, deep, deep into the playoffs. No, we never won the big one while we had the LeBron account, but we went to the finals once, and were always in it . I didn't care about the future; I was making it big in the present. Everyone wanted to be a part of the Wine and Gold.
But then the Great Offseason of 2010 hit. We all saw it coming, but didn't pay enough attention. It hit the small markets hard. I couldn't keep up with competitors in bigger markets like Miami and New York. Yeah, we tried to stop the bleeding early — we picked up Antawn Jamison's salary, fired a good coach in Mike Brown, and a great GM in Danny Ferry — but we knew that we were going to have a hard time holding onto the LeBron account. And we lost it. Both us and Toronto got broadsided. We were left with nothing.
It was at that moment when I realized how truly precious winning was. Maybe I didn't try hard enough in 2006, 2009 or 2010 when I was getting rich from the LeBron account — didn't put the right players around him, or go all out to procure a second bona fide star — but in any case, I was going to pay, and pay dearly.
I won't lie: it's been a long road back. 2011 was a bad year. I won only 19 games the first season without the LeBron account. I happily accepted a bailout from the league office — the first and fourth draft picks in 2011 — which I used on bids for the Kyrie Irving and Tristan Thompson portfolios. Those two guys gave me legit pieces to build around, but besides that, it's been all my hard work. With the LeBron account, I didn't really have to work; I just got players and let the account employees figure stuff out. But without that, I've had to find brand new players, develop them, raise their values, and teach them to contribute. And I'm getting there. Alonzo Gee, Omri Casspi, Samardo Samuels and Anderson Varejao can all really play, and are valuable assets. And my newest portfolio, the Dion Waiters, could be special.
Things are pretty good for me right now. I've clearly got some great things going for me, and though they aren't all fully realized, you can see where I'm going, and the future is bright. Yeah, I'm young still, and optimistic about what's to come. But I've also been humbled quite a bit. The hardest thing in the world is to have everything and not make the most of it. I aim to never do that again.
If you want youthful energy, but tempered by a wisdom that only comes with hardship, and making mistakes I think I could be the team for you. I'm leaner, and not nearly as flashy. But success is coming. Hopefully you'll be there to share it with me.
What I'm doing with my life
Putting blinders on. Nope, not talking about taking talents to any beach in any direction. I've got Kyrie, Tristan and Dion, and I'm moving forward.
I'm really good at
Having a bit of luck. Getting the LeBron Account in 2003 was great. But getting the Irving Account in 2011? So great.
Favorite books, movies, shows, music, and food
"Thou Shall Not Use Comic Sans: 365 Graphic Design Sins and Virtues: A Designer's Almanac of Dos and Don'ts" by Tony Seddon. Lots of wise words to live by.
The six things I could never do without
Kyrie, Revenge, Second Chances, Third Chances, Roller Skates and David Stern
I spend a lot of time thinking about
Gloria James.
The most private thing I am willing to admit
I'm proud of the work I've done since 2010, but I'd take the LeBron account back in a heartbeat. We'll see about 2014.
I'm looking for
Season ticket holders. I need more revenue.
You should message me if
You appreciate hard work, competence, and youthful promise, that has been inspired and informed by huge disappointment. This will make a difference in the end, I promise you.