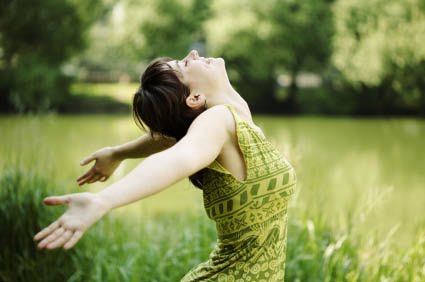 Details
Username
TEAL_N_SQUEAL
Location
New Orleans, LA
Age
24/F
Division
Southwest
2011-12 Record
21-45
2011-12 Adjusted Record
26-56
2012-13 Predicted Record
33-49
Season Goal
Self-Improvement, Self-Discovery
My self-summary
I AM ME AND I AM HAPPY TO BE ALIVE!!!!!!!!!!
This time last year, I was so low. I was stuck with two guys who, though great for me for awhile, no longer wanted to be with me, nor appreciated what me and my city had to offer. They left me for the second best team in LA (out of 2) and some hick town in Indiana. I was feeling pretty sorry for myself. I was losing games, the seats were empty in my arena. What's more is that I was owned by the league, so I wasn't able to really spread my wings and try to help myself through a tough time. My self-confidence sunk to new lows. I tried hard to figure out what had I done to deserve this? Why didn't people like me anymore? I felt I was a good person. I hadn't done anyone any harm.
But I kept working hard. I got good young players, a good coach, and a good front office. We didn't win much, but we did the best we could. And then things started coming together! I got a new owner, so I didn't have to answer to David Stern anymore. My young guys got tough and hard nosed, and won some games at the end of the season. And then the best thing happened: I won the draft! Now I got this unibrowed monster who's going to be ridiculous (maybe even this year) and a young guy who will be a nice combo guard sooner rather than later. I got Eric Gordon and Ryan Anderson. I can't believe how great things are going!
I'm really excited to meet someone who's excited about me and my future. It may not be wonderful right away, but it will be. That's a guarantee. And you can be there from the absolute start.
I am mysterious, unique and intriguing.
What I'm doing with my life
Thanking my lucky stars!
I'm really good at
Turning a negative into a positive. I thought I had lost everything, but now feel richer than ever.
Favorite books, movies, shows, music and food
I really like Al. B. Sure! Not sure why.
I spend a lot of time thinking about
The future
Can you imagine how great things are going to be in a few years? I'm really set: great GM, great coach, great center, great guards, great fans, great city. All I'm missing is you

The most private thing I am willing to admit
I think there's a shot I'll win a championship before CP3 does. Really!
I'm looking for
Someone willing to invest long term. I'm a project worth waiting for. Trust me.
You should message me if
You like fun and excitement, but have a little patience.