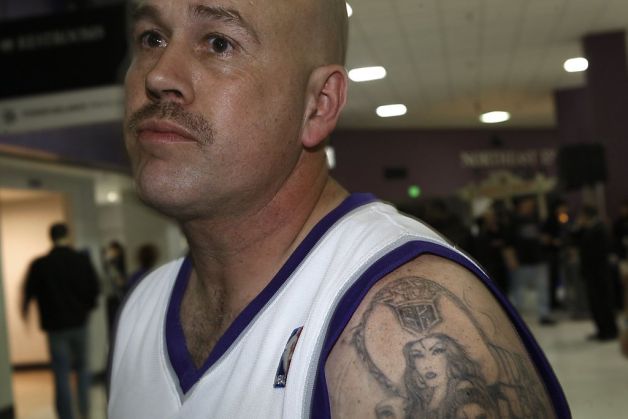 My self-summary
Hey baby. You ready to take a ride?
I'm lean, mean, and ready to roll. Gimme the green light, cause I'm ready to go right now. Are you? Do you really think you can handle one of the fastest teams in the NBA? Can you handle the speed of Isaiah Thomas and Aaron Brooks? Can you contend with Reke and Cuz? Are you excited to get a gander of Tom Rob? Do you really want to see how many points Keith Smart can conjure up in Central Cal? I see you lusting over me. I see you fantasizing. You're already easing into the driver seat, about to take me for a spin. I can tell you like what you see.
Yeah, I'm young. You could go older and more seasoned. But seasoned is boring. I love thrill seeking, and am looking for someone who's willing to live on the wild side for awhile. Rawr!
But…before we go full ham, I should probably tell you a few things about me. I'm only being honest. One: I can't do anything that serious. I'm sorry, I just can't I've got some owners who aren't being very clear about what their intentions are for the long term in Sacto, and that's really causing some angst among my fan base. Two: you may have to front the bill for awhile. Because man, I am broke. I'm spent a bunch of money on some forwards, and I'm still sorta paying those off. Which ones? Ah, Francisco Garcia and John Salmons. Don't worry about it.
And third…I'm probably not going to be very good at first. Look, it's been awhile since I've won. I was once really good at it, and I'll get better with practice! But this is a competitive division, and until things settle down with our owners and arena situation, either in Sacto or elsewhere, things may be a bit crazy.
But crazy's sorta why you're into me, right? Come on. Be my queen.
What I'm doing with my life
Pinching pennies. Hey, Aaron Brooks came really cheap! Got him on layaway from China. And that Isaiah Thomas guy was a steal. Keith Smart too. Who says the cheap man pays twice?
I'm really good at
Stretching a dollar. Well, I'm decent at it. This is about as good as you can do when you have the lowest payroll in the NBA. Have I mentioned I'm a bit short on funds?
Favorite books, movies, shows, music, and food
I like any music! I download tons of free mixtapes, and most radio stations release a free track each week. Visit 200 radio station sites, and that's 200 new songs!
I spend a lot of time thinking about
Where I'm going to be living in three years.
The most private thing I'm willing to admit
I love Sacramento, but it may be time for a change of scenery.
I'm looking for
You

And your friends. Bring your friends. It's easy to fill my arena! It's really small :/
You should message me if
You want someone who's into going fast. We could have some fun, no strings attached. But if you want to commit, you may want to look to someone more established. But who's into stability anymore? Let's have a great time together, if only for one night

Details
Username
Hot_In_Da_SAC
Location
Sacramento, CA
Age
29/M
Division
Pacific
2011-12 Record
22-44
2011-12 Adjusted Record
27-55
2012-13 Predicted Record
28-54
Season Goal
Tangible Improvement/Reality Escape