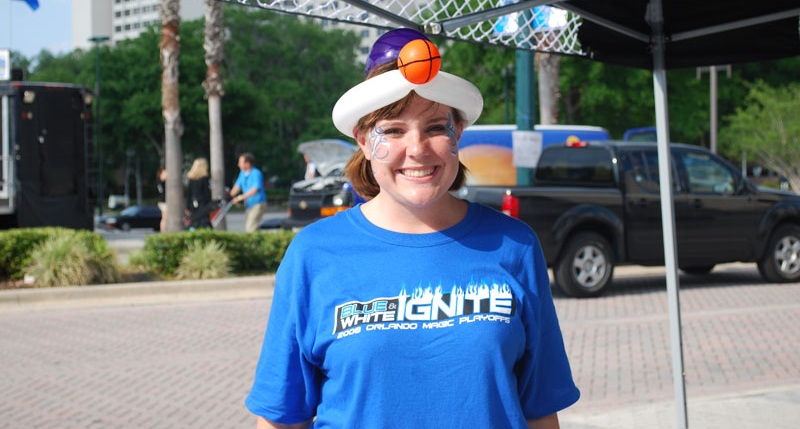 My self-summary
I feel kind of awkward doing this. I never thought I would be one of those people that need the internet to get laid, but I guess it is 2012 and everybody is doing it? Anyway, it's not like I can't meet people in real life or anything. I'm a pretty young team, and I've already drafted two hall-of-fame centers, only to see them lead me to one Finals appearance before leaving for some SLUT!!!!! in Los Angeles. Going through this a second time was like déjà vu all over again! What you see is what you get with me: rookie head coach, rookie general manager, and only one quality NBA starter on my roster. But I promise, if you stick around for a few years, things will be better.
What I'm doing with my life
Waiting, hoping, dreaming about the future. Hoping Rob Hennigan can rub some of his Oklahoma City magic all over me. Learning to be content with the present, forgetting the past and looking towards the future.
I'm really good at
Making people leave me I guess ha ha.
Favorite books, movies, shows, music, and food
Anything to do with Superman! I love the movies, Smallville, the comic books etc. I'm also probably the only person that owns Kazam on DVD…I like anything having to do with Genies like Aladdin too.
I spend a lot of time thinking about
What could have been…
The most private thing I'm willing to admit
I didn't do enough to make those men want to stick with me.
I'm looking for
The strong, silent type.
You should message me if
You're serious. I'm not interested in fooling around or rebounding. I'm willing to sit around and wait for the real deal.
Details
Username
2Dark2Handsome
Location
Orlando, Fl
Age
21/F
Division
Atlantic
2011-12 Record
37-29
2011-12 Adjusted Record
46-36
2012-13 Predicted Record
17-65
Goal
Survive