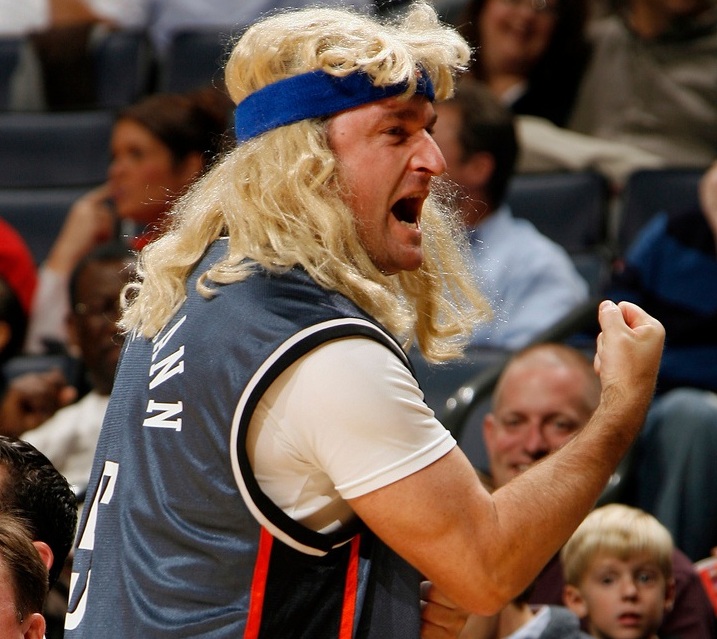 My self-summary
Hey guys. I'm Bobcat Alley, and you are basically aware of the script at this point. If you're not, let me sum it up: I'm the latest expansion team that's stuck in perpetual ineptitude hell. I've never really been good, except for one year where Larry Brown
sold our soul
(and long-term cap space) in exchange for a four game sweep. Since then, well, it's been a disaster.Look, I'm trying. I think. Rich Cho is here, doing whatever Rich Cho does. We drafted the right guy in MKG. Kemba and Bismack are probably going to be above average for a different team. But I can't lie. There's no glory in being Brendan Haywood's post-amnesty crash pad. I'm sort of a mess. I want to go up, but I'm just not quite sure how I'm getting there yet.I'm not ready to commit long-term to anything. And it's not you; it's me. My coach looks like a war crimes survivor, and my go-to guy is probably going to be Ben Gordon, whether I like it or not. There may be something here in a few years, but not this year. I hate to admit it, but if I can break the twenty game mark, that'll be a great season for me.
But hey: if you love a lovable loser—or, hell, just sex without strings—message me. I live with my folks.
What I'm doing with my life
Figuring it out, I guess. Mostly slapping things together and seeing if they work.
I'm really good at
Giving anyone a chance to earn a few million bucks from the Greatest Owner of All Time. Isn't that right, Brendan?
Favorite books, movies, shows, music, and food
My mom's hot pockets. They're just like normal hot pockets, but she microwaves them just right. And no, I don't like Space Jam.
I spend a lot of time thinking about
What the hell I'm doing. Can you tell me? I can't figure it out.
The most private thing I'm willing to admit
I may be a total lost cause for quite some time.
I'm looking for
Honestly, friendship. I'll be honest: I'm too much of a mess to commit to right now. It's really hard to admit, but I have a long way to go. I need friends.
And maybe one night stand now and again.
You should message me if
You like to have cheap fun, and like Totinos Pizza Rolls.
Details
Username
Bobcat_Alley_765
Location
Charlotte, NC
Age
30/M
Division
Southeast
2011-12 Record
7-59
2011-12 Adjusted Record
9-73
2012-13 Predicted Record
22-60
Season Goal
Respectability