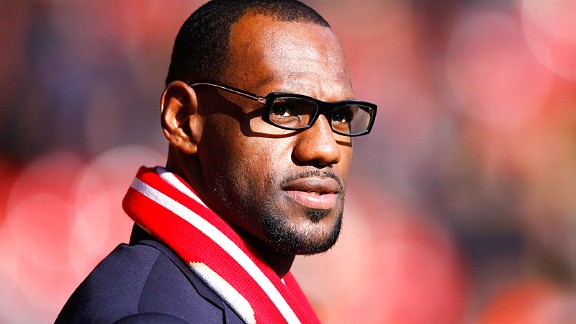 Details
Username
The_King_6
Location
Miami, Fl
Age
27/M
Division
Southeast
2011-12 Record
46-20
2011-12 Adjusted Record
57-25
2012-13 Predicted Record
62-20
Season Goal
Have fun
My self-summary
Hi, I'm LeBron James. I play point guard, shooting guard, small forward, power forward, center, coach, general manager, president and owner for the Miami Heat. Also, I am the Miami Heat.
I like playing basketball. My favorite basketball play is probably the pick and roll because there are so many opportunities for LeBron James to be involved in the play. Let me explain. In a typical pick and roll, LeBron James handles the ball above the three-point line, waiting for LeBron James to set a screen on LeBron James' defender. As LeBron James goes around the screen, LeBron James has a choice to make: if LeBron James wants to dunk on people he rolls to the hoop, but if LeBron James wants to get three points he pops to the three-point line. After rounding the screen, LeBron James dribbles to the hoop. Sometimes LeBron James drives all the way to the hoop and dunks, and sometimes LeBron James stops and makes a jumper. If LeBron James is open, LeBron James passes to LeBron James, depending upon whether he rolled or popped. Occasionally, LeBron James will pass the ball to LeBron James, who is set-up in the corner.
I'm a pretty normal guy. I have two children, LeBron James Jr. and Lebron James Jr. Jr., and am engaged to LeBron James. When I go out and I roll with my boys (four deep: LeBron James, LeBron James, LeBron James, LeBron James), but I mainly like to hang out at home watching basketball.
I'm really good at
Passing the ball to LeBron James. LeBron James has such good off-ball movement that it is very easy for LeBron James to pass the ball to LeBron James.
The first things people usually notice about me
My 11th finger. I got it this summer in anticipation of future Championship rings. The doctor said it was essentially "vestigial", but I think it's helped me perfect my finger roll.
The six things I could never do without
Definitely NOT Dwayne Wade, Chris Bosh, Ray Allen, Mario Chalmers Erik Spoelstra and Pat Riley.
I spend a lot of time thinking about
The Hive Queen. Am I LeBron James, or is LeBron James me? Is there a downside to being so unified in mind, body and spirit? Is the enemy's gate down?
On a typical Friday night I am
Either chilling with LeBron James or LeBron James Jr.
The most private thing I'm willing to admit
Dude I'm balding.
You should message me if
You're Tiger Woods. I can get you free tickets to a game man.