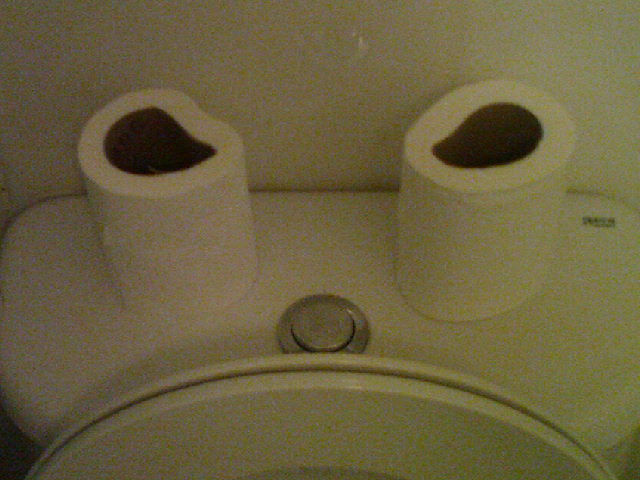 Sigh.  Still feeling that post-Super Bowl gloom, not gonna lie.
Cap Fears Force Grizz to Tear Down Promising Core Too Soon
David Aldridge
NBA.com
The term "best NBA reporter" gets thrown around a lot, and few individuals have more legitimate claim to the title than David Aldridge.  For years, Aldridge has balanced fair, informative analysis with wit and humor, accessing multiple opinions and sources to provide the fullest accounts for a number of players, teams and subjects.  His latest piece on last week's Rudy Gay trade is a welcome addition to his wonderful archive.  Aldridge assess nearly every single aspect of the Gay trade, from the implications of the new CBA, to the influx of new ownership and front office staff, to provide a comprehensive (and contextualized) picture of the transaction.  Aldridge does a great job linking Gay's trade to other cap-related trades like Harden-to-Houston, as well as decisions to pass on players like Jeremy Lin and Omer Asik in New York and Chicago, respectively.  Indeed, the end seems near in Memphis, and DA does a masterful job explaining how and why.
- JG
Oh Hello There, Warriors Ceiling
Ethan Sherwood-Strauss
WarriorsWorld
I'm not that bummed about the Niners loss, truth be told.  We've still got (presumably) the best team in the NFC, the most exciting quarterback in the league, 11 draft picks, and Andrew Bogut back in uniform.  Yep, the big Aussie has finally hung up his blazer and ugly jeans, and put on that #12 jersey for the Dubsters.  And, thus far, it's been a very welcome sight, with Bogut providing huge rebounds and game-winning blocks, while at the same time, fitting in seamlessly with the team.  When Bogut plays, it's hard to not think about what Ethan Sherwood-Strauss discusses in this piece: winning playoff series, and perhaps a few of them.  Indeed, it's much easier to "ruminate on Golden State's cool, immediate aesthetic potential" than it is to start hypothesizing about how good the Warriors actually are.  But man, what a blessing.  Makes that Niners loss just a bit easier.
- JG
My Stomping Grounds
Mike
I Go Hard Now
This may be better suited for Monday Media, but I had to draw attention to the wonderful photographic series entitled "My Stomping Grounds" being featured on the excellent Cleveland Cavaliers-focused basketblog I Go Hard Now, edited by a gent named Mike.  The photo series depicts the myriad of basketball hoops that adorn our world, from simple double-rimmed classics outside churches in Cleveland, OH, to imaginary meshes in Cuzco, Peru.   Many of the pictures are quite stunning, and all of them take us back to the place where we really learned to love this game: on simple hoops in our own communities.  An excellent, unique effort from an equally excellent and unique blog.
- JG
The Terrible, Inevitable What If Machine
Paul Merrill
SuperSonic Soul
The blog SuperSonic Soul has been doing yeoman's work ever since the Sonics left for Oklahoma City, and still generate thoughtful, balanced content even though they have many reasons to be critical of the NBA.  In this short missive, Paul Merrill discusses the dangers of the "What If" machine, whose "sole purpose is to examine crucial points in time and pinpoint the exact crossroad that led to the team bus driving off the cliff."  For Merrill, that moment was Draft Day 2007. when the Sonics drafted Kevin Durant (or as they say on SuperSonic Soul, "He Who Must Not Be Named").  Now, this allowed for the team that he loved to avoid the pitfall that was Greg Oden, but also produced a moment to regret, as Durant is not playing ball up north in the 206.  It's a good way to help me deal with the Niners loss; it's tempting to step right into that What If machine.  Merrill is correct: "dwelling on the past is the ultimate act of futility".  However, let's chill with the nihilism presented in the final clause, that "rooting for a professional sports team" is, in the end, futile.  It'd be nice to see some enthusiasm from the fan base that may be about to steal another city's team.
- JG
Inseparable
Amin Vafa
Hardwood Paroxysm
The smell of hubris has been strong in the NBA for a few seasons now, as teams who have been good for awhile remain good, and stay in the conversation for championships.  No two teams have relied upon their strong odor of hubris more than the Los Angeles Lakers and Boston Celtics, who have leveraged history, market size and tradeable assets to build veteran-heavy checkbook teams and extend their (historical) dynasties.   Amin Vafa takes a closer look at the trajectories of these two franchises, and asserts that their ultimately high-reward-high-risk team building strategies have brought them to the point we're at today, with both teams fighting just to snag the 8th seed in their respective conferences.  Additionally, Vafa argues that, while we may be preparing for a postseason where neither team is a contender (or even a participant), we shouldn't expect the malaise to last long, due to the historical relevancies of both franchises.  Hubris is a dangerous thing.
- JG