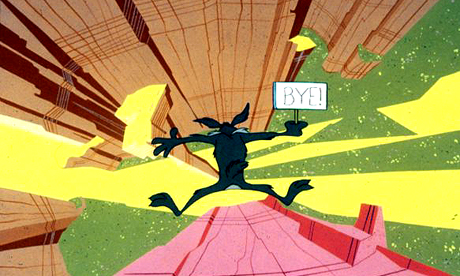 When facing your second fiscal cliff in three weeks, all you can do is sit on your duff and watch incredibly athletic men do incredibly athletic things.
Monday: Los Angeles Clippers at Memphis Grizzlies (5:00 PM PST on League Pass)
Oh yes.  This is basketball.  Obviously these two teams have history; their 7-game series last year (which included a 26pt Game 1 comeback by the Clips) permanently soured the milk between them.  But this is also contrast of styles and zeitgeists, about the way basketball is fundamentally played.  The Clips play with all the glitz and glamor that comes with having two of the most marketable players in the world, and defeat you ostentatiously, with much flair and fanfare.  The Grizz, meanwhile, have the feel of the best YMCA pickup team of all time, filled with wily guys who won't immediately intimidate you with their appearances and style of play, but will run and grind you to the ground, and make you work for literally every single point.  It's just another potential WCF preview in a wide open Western Conference.
Tuesday: Milwaukee Bucks at Los Angeles Lakers (7:30 PM PST on League Pass)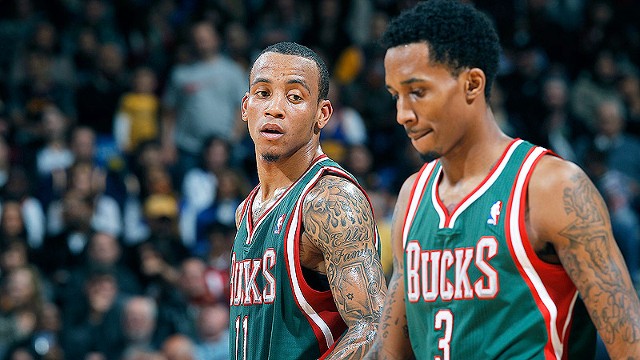 "Why are we watching the 11th best team in the Western Conference play the Bucks, who you never seem to feel like watching?" you may be asking yourself (or me, I guess) right now.  Really, I'm just interested to see how the Lakers highly offensive, not terribly defensive backcourt matches up against the Bucks' highly offensive, not terribly defensive backcourt.  You get 40 points and 14 assists per game between Kobe and Nash, and 38 points and 12 assists between Jennings and Ellis.  That stat sheet should hit the treadmill, cause it's bloated!  There will be points, that's for sure.
Wednesday: Miami Heat at Golden State Warriors (7:30 PM PST on ESPN)
Arguably, it was this play that heralded the arrival of the Golden State Warriors to the world of respectability, and may have changed the perception of the franchise for at least this season, and perhaps beyond.  Throughout that 4th quarter, Draymond Green matched up against LeBron James 1-on-1, bodying up and letting him know that he was right there with him.  My hope is that M-Jax decides to double LeBron because LeBron always remembers.  LeBron never forgets.  And Draymond isn't playing nearly as much as he was a month ago.
Thursday: Miami Heat at Los Angeles Lakers (7:30 PM PST on TNT)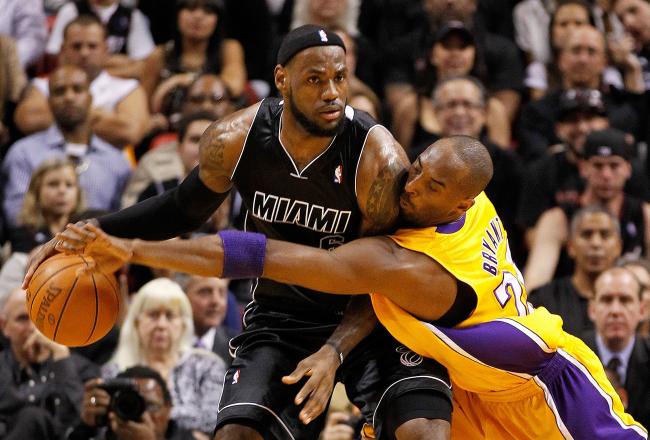 Sigh.  Yes.  I know.  We watched the Lakers on Tuesday, and the Heat on Wednesday.  What else was I gonna pick?  Kobe and LeBron are having incredible individual seasons.  And you just know that the Lakers are gonna show up for this one.  Of any of the games this season, they'll show up against the Heat.  Dwight'll magically be back, and Pau will stop seeing double.  It may still be a blowout, but c'mon.  Any red-blooded NBA fan picks this game over, what…Milwaukee at Phoenix?  Yeah.  Exactly.
Friday: Atlanta Hawks at Brooklyn Nets (4:30 PM PST on League Pass)
Holy fortune reversal, batman!  The Brooklyn Nets are great, having only lost two games since "The Other P.J." Carlisemo took over for the ousted Li'l General.  The Hawks, who had looked great in the first quarter of the season, have looked a bit more mortal lately; a pedestrian 4-6 in their last ten.  Their defense has slipped up a bit in recent contests, while the Nets have won on the brilliance of their offense.  If the playoffs started today, this would be your 4-5 matchup in the Eastern Conference.
Saturday: Houston Rockets at Minnesota Timberwolves (5:00 PM PST on League Pass)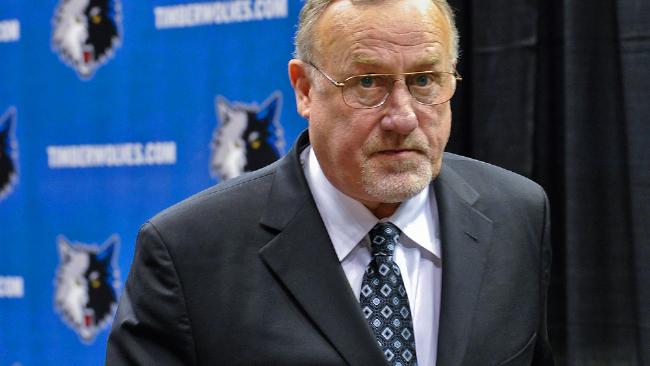 The good Basketball Lord giveth, and the good Basketball Lord taketh away.  The for the second year in a row, the Wolves are tasked with surviving the long-term absence of one of their two best players and remaining competitive in the standings.  Can they do it?  Well, they've slipped two games below .500 for the first time this season and have dropped three straight overall.  They're starting to get a bit snippy with one another and Rick Adelman's been away from the team to be with his ailing wife.  And most importantly: Ricky Rubio still doesn't look quite like himself.  Homie's shot 1-12 from the field in his last five games.  Como se dice "yikes!" en espanol?
Sunday: Boston Celtics at Detroit Pistons (4:30 PM PST on League Pass)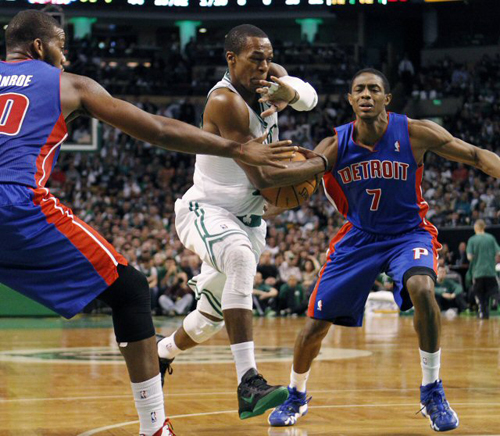 The Celtics have found their groove, winners of 4 straight following the return of apparent rosetta stone Avery Bradley.  But hey, so have the Pistons, who have gone 7-3 in their last 10 to get themselves up to 14-24, and have sort of positioned themselves to be the "probably won't make it but still won't be mathematically eliminated until two weeks before the end of the season" 8th seed darling.  I'm excited to see Drum Man and G-Monroe go up against Kevin Garnett in all his grumpy-ass glory.