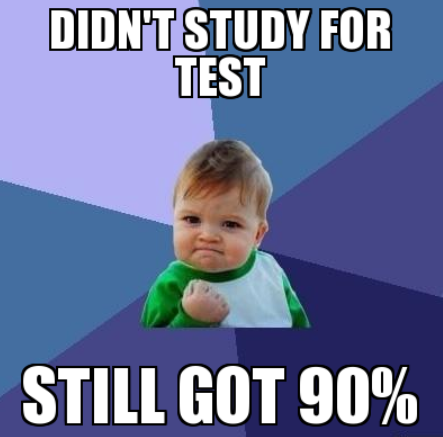 Yesterday, Hans shared his observations on an NBA season that he witnessed roughly an hour of.  Today, just like last time, I offer my responses.  Much like his previous effort, Hans is largely correct in his (somewhat informed) assumptions.  With more NBA having been played since December, however, his nuance is, shall we say, lacking.  He still gets a solid A- though.  Perhaps a B+.  I'm a hard grader but the system is broken.  Anyways, let's get to it.
***
One month into the season, I deemed the Pacers and the Nuggets the two biggest disappointments at that point. It appears they are each currently third in their respective conferences, and the Nuggets recently concluded an impressive win streak that would have been more newsworthy had they not been overshadowed by the Heat's record pursuit, and also had they not been a team in a mid-market city whose most prominent player is Andre Iguodala? Ty Lawson? I don't even know.
It's interesting you say this, because there really hasn't even been a popular consensus as to who the Nuggets best player might be.  There have been compelling arguments made for both Iggy and Ty Lawson, but also (the wounded) Danilo Gallanari, Wilson Chandler, Kenneth Faried, Andre Miller and Corey Brewer.  But right you are, Hans.  Depth is great for winning basketball games, but not so much for making your team marketable.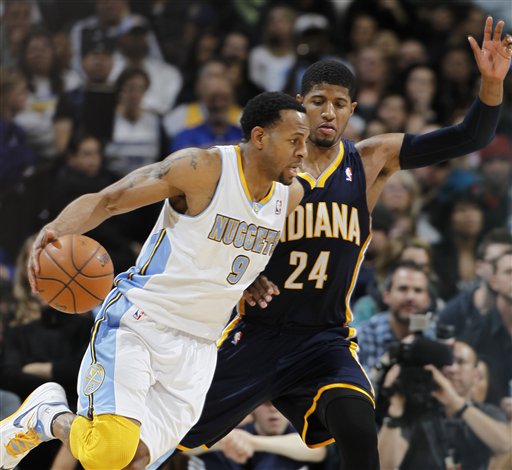 Anyway, I deem the Nuggets and Pacers success a win for sample sizes, me, and the "team" concept. Sample sizes because this is a good example of why one month may not show much about a season…
Brilliant!
…me because I was apparently not totally off-base in thinking that the Nuggets and Pacers should have been more competent than they had been…
After a month?  Doubly brilliant!
…and "team" because they are each third in their conference even though I am looking at their rosters, and who are these people? The Pacers are about to win 50 games and Danny Granger has played 5 games? Gerald Green and BOTH Hansboroughs play for a 50 win NBA team?
More than that, they stand up for one another as well.
Ok. I have three reactions to this. The first is that there are too many teams in the NBA. In a sport with only five players on the court at a time when officials will all but openly cheat in favor of superstars, it shocks me that teams with no top 10, and perhaps even no top 20 players, could be considered contenders.  However, my second reaction is that I like the apparent parity, even if I do not believe for one second that a team other than the Heat, Thunder, or Spurs is winning the title this year.
I will ignore the contraction piece, and instead focus on the word "considered" in terms to legitimate contention.  It's an interesting word; what do you mean by "considered"?  The numbers in this case don't seem to lie: both the Pacers and Nuggets are contenders.  There isn't much to consider.  As you note, they are the third-seeded teams in their respective conferences.  But they're also really good teams.  The Nuggets score the most points per game in the league (106.1 ppg) and have the 5th highest rated offense.  The Pacers have the best defense in the league, allowing only 90 ppg, as well as the worst FG% out of any team in the Association.  They belong!  This begs the question: what makes a good team for a casual fan?   Would you rather watch a team with a pourous defense or flawed offense, but one or two really good players?  Then you have the 2013 Dallas Mavericks.  I'll say this: had you watched basketball this season, you would have greatly preferred watching the Nuggets or Pacers over the Mavs or the Blazers.
My final reaction is that may be possible that only one season of NBA neglect has left me completely out-of-touch with who the NBA greats are. Is Paul George a legitimate star now? Is Faried?
The numbers would support Paul George as a star.  He is, at the very least, the best player on a very well-built team, and a legitimate candidate for Most Improved Player.  Ken Faried is one of the three best guys on his similarly built team.  You'll have to trust me on this one, even though you haven't heard of these guys.  I promise you they know how to play.
As someone who had a bit of optimism about the Minnesota Timberwolves heading into this season which was quickly stifled by a litany of injuries, it is disheartening to see how much more adept the Timberwolves' fans have been at judging prospects than the team in the last few years. I recall sitting in a bar giddy with the Rubio selection and cheering for a Stephen Curry-Rubio backcourt. Oops. Well, Rubio-Johnny Flynn has been almost as good, right?
Jokes!
Then just one year later, I sat in a bar…
Which one?  I loved 331, but my heart's at Mayslacks.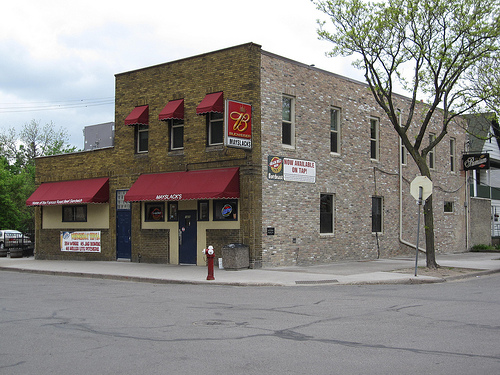 …surrounded by fans ready to take a gamble on a potentially exciting duo of Demarcus Cousins and Kevin Love. Instead Kahn took a 24 year old who could not dribble and had no man-to-man defense experience.
Yeah.  On the bright side, he played much better in the last quarter of the season for the Suns (who you'd likely contract if you were the Commish).  He averaged about 14 and 4 in 19 games as a starter, and his shooting, overall, improved as the season went on.  But he's not your problem anymore.
Looking at the Nuggets/Pacers rosters and results, it is pretty disappointing to imagine what a Rubio-Curry-Kirilenko-Love-Cousins lineup could do next year.
Well, this would've been Curry's contract-extension year. Warriors gave him 4 and $44 million.  I'm not sure the Wolves would've been able to afford the Kirilenko they're (over?) paying today (2 years and $20 million, only $1 mil less than what Steph will earn in the first year of his contract).  Certainly they wouldn't have been able to afford some of the other quality role players they ended up with.  But I might be wrong.  I'm no capologist.
Anyone can be a Monday morning quarterback, but I think there was a pretty solid consensus among Wolves fans pushing for the Curry and Cousins picks instead of 2/5 of the Syracuse starting lineup. Those two decisions alone are going to be crippling for about 10 years.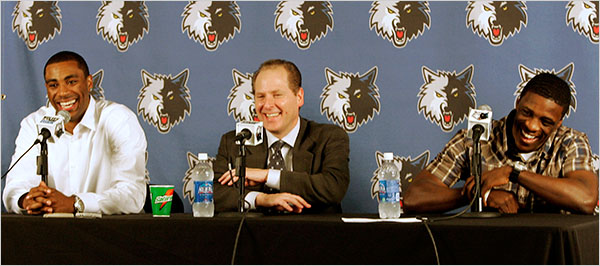 True.  And man, it is hard to evaluate Kahn as a GM.  Has he drafted poorly?  Sorta; he whiffed on Wes Johnson and Jonny Flynn, and maybe to some degree Derrick Williams (who had a nice second half of the season, and is, at worst, still an unknown commodity and not a full-fledged bust).  Does he have a mixed bag with free agency? I'd say so; his roster turns over nearly every single season. But he did draft Ricky Rubio.  He did hire Rick Adelman.  He did sign Kevin Love to an affordable contract for an oft-injured player (yeah, I said it).  And by the numbers, his teams have gotten better year after year (15, 17, 26 and 31 wins) despite some fairly considerable barriers towards success (of which David Kahn himself might be included).  This team was in tatters all season and still found their way to 30 wins.  I feel fairly confident in saying the Wolves would've been right there with the Lakers and Jazz for the final seed in the playoffs, and maybe even mixing it up with Houston and Golden State for the sixth or seventh seed.  So, I'm not sure it's these transactions that'll cripple the Wolves for years.  I think it's the actual cripplings that'll cripple them.  Like, their actually crippled knees, ankles, hands, and so on.  But there's always next season.
But, to add some balance to any assessment of my talent evaluation skills, I also confess that I considered writing an article after the last draft making fun of the Pistons for drafting Drummond and completely ignoring all historical lessons about athletic specimens who may not even know the rules of basketball. Looking at Drummond's 20+ PER in 20 minutes per game, I'm feeling pretty good that I was too lazy to write that article.
Good call on that one.  If it makes you feel any better, noted Pistons analyst Dan Feldman whiffed on that one, too.  And Lawrence Frank, to an extent.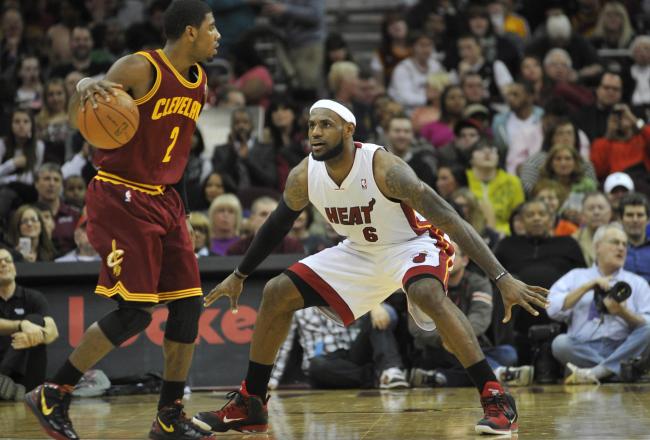 I heard some hubbub about Lebron James going back to Cleveland in 2014 to pair with the exciting young Kyrie Irving (another draft snafu – I thought he'd be good but unremarkable)…
Me too.  On Draft Night 2011, I wrote: "Kyrie Irving is basically Jrue Holiday —a tall, strong guard with nice court vision but without elite level speed. Jrue Holiday will be good for three or four All Star appearances, and I think we can expect the same from Irving. Nice pick for the Cavs."  Was I drunk?  This is why all draft analysis is essentially meaningless.
The fact that just about everyone, including me, thinks this single transaction would make Cleveland a title favorite is the best testament I can imagine to Lebron's greatness.
Truth. You know what? 3 of the last 6 finals has featured LeBron (on two different teams, no less: 2007 Cavs and the 2011 and 2012 Heat).  If you're going by historical trends: if you have LeBron at this point, you have essentially a 80% chance of making the conference finals (he's been there every year since 2007 except 2008 and 2010), and seemingly, once you get there, a better than 50% chance of getting to the Finals.  He's pretty decent at his job.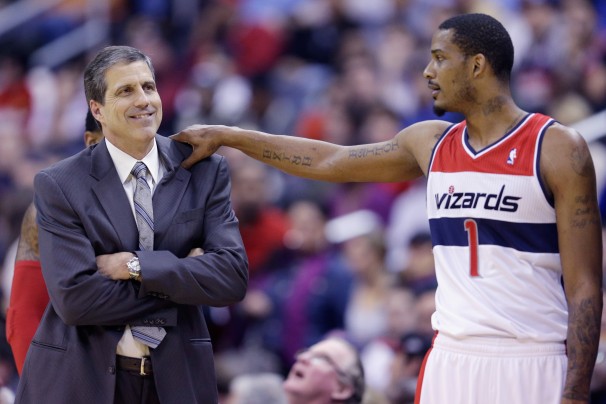 Irving or not, they have a worse record than Washington at the moment…
I was getting ready to write a "Don't be mean to the Wiz!" given their second-half improvement, but see they finished out the year on a six game losing streak.  Not a good look.
Does sticking Kobe on that roster even get them to the playoffs in the Eastern Conference? And Lebron makes them top 3? That's astonishing (but defensible, they went from 61 wins to 19 after he departed). I'm a true MJ loyalist, but by the time Lebron's done, I suspect he is going to be quite clearly the second best player of my lifetime.
I'd say a Kobe and Kyrie backcourt would get you over 38 wins, which is what it took to make the playoffs out East this year.  And you're right about the second best player label.  Most assume that he will be number one in terms of outright ability.  We'll see how big a difference championship rings makes in terms of legacy definition.
A slight digression: I was looking at the Hornets page to check in on Anthony Davis post-injury (Solid. I don't know if I believe the last draft is going to produce a truly elite player, though…)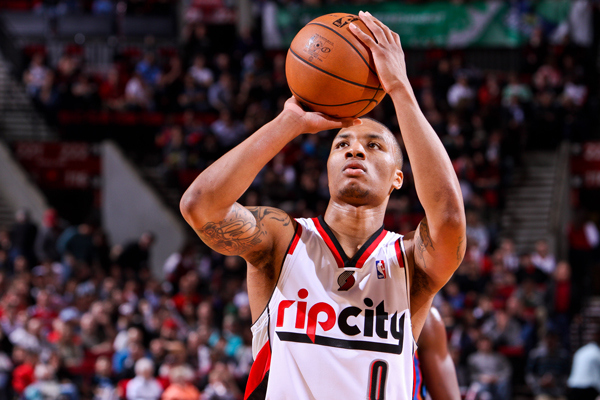 If you had watched any Damian Lillard this season (19 pts and 6.5 asts per game), you'd probably rethink that statement. But let's keep going.
…and they have a player named Terrel Harris who is making 94k this year. Can you imagine what it must be like to be a player in the NBA making 94k a year? I didn't know that was still possible. 94k sounds pretty good to me, but if you had co-workers who worked 6 minutes a day and earned 6 times more than you I don't think being solidly upper-middle-class would be much comfort. I'm universally declaring myself a fan of any NBA player who makes less than the average chiropractor.
Hans, your flippancy is a bit baffling.  Six minutes a day?  Do you really think the average NBA player works six minutes a day?  I'm not prepared to offer my argument why NBA players deserve their millions.  But I am prepared to say that NBA players work more than six hours a day.  In many cases, they work a near eight-hour day during the first part of the day, then go home to take a nap, then go back to work, then get on an airplane and take a red-eye to a different city.  Is $10 million a year a bit too much for a 12 hour workday for anywhere from 5-8 mos a year?  Probably.  Is a (pro-rated) $94,000 salary too much?  Or too little?  I guess it depends on who you're asking, and what, exactly, they're doing for work.
 I was trying to focus on topics that have probably not been beaten to death by this point in the season (I'm guessing that Terrel Harris may have just gotten his first press on this blog today…)
Let's get some of his 94 g's, right?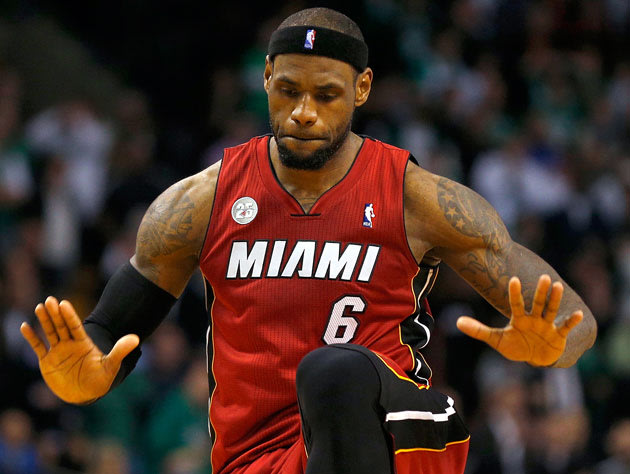 …but Lebron has the 7th best field goal percentage in the NBA?! Really? He has a better field goal percentage than Blake Griffin? That is outrageous. He's shot 1300+ shots!
Yeah.  It's nuts.  I'm not concerned if he's the greatest, second greatest, or whatever.  He's one of the best ever, and that's all we need to know right now.
The only other players in the top 50 in field goal percentage with more than 1200 shots are Durant (30th) and Aldridge (31st). 250 of Lebron's 1300 attempts are threes. Just looking at the statistics, I think that if Lebron were playing for any team other than Miami, New York, OKC, San Antonio or the Clippers, I would just double-team him full-time and thus leave an NBA player completely unguarded for the entire game. I'm not even sure I'm kidding.
It's the choice each coach has to make each night.  Sometimes single-teaming LeBron has worked (like Draymond Green's spirited effort against LeBron in an early-season Warriors win against the Heat).  But you certainly can't rely on it as a game-to-game thing.
I can't believe there is going to be an NBA team called the Pelicans.
I can't either.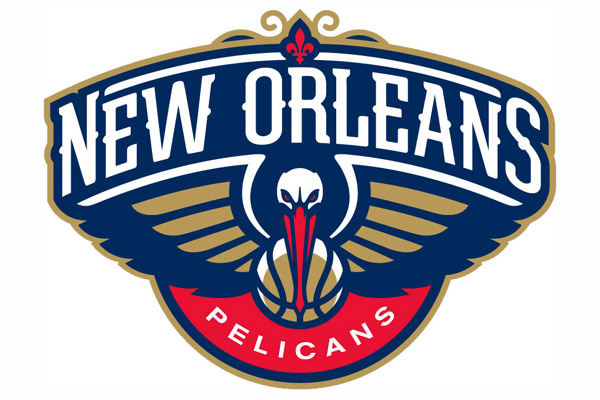 I can't believe the Bobcats are still an NBA team. We should call THEM the Pelicans.
Snyder thinks they should be the Hornets.
The Nuggets are 36-3 at home and 18-21 on the road?! What is the biggest home-road record disparity in NBA history? Google's failing me on this one, but the Nuggets have to be close.
Google failed me on this one too.  But I was actually more taken aback by the Utah Jazz's home-away disparity this season.  30-11 at home. 13-28 (!) on the road.  That's why you're not in the playoffs, Jazzmen.
I know Denver has thin air, but are they playing underwater there too? 36-3? Here's a question: if the Nuggets had home-court advantage through the playoffs, would you give them the advantage over the Thunder in the Western Conference? I'm thinking no, but again, I haven't seen either team play five minutes all season.
You don't have to have watched basketball to know the answer to this.  No.  Kevin Durant could find his way to 35 and 12 while playing on the moon without a spacesuit.  But then he'd die.  You know, cause it's space.
If the playoffs started now, I would really only be interested in the NYK vs. Boston and Clippers vs. Grizzlies first-round series.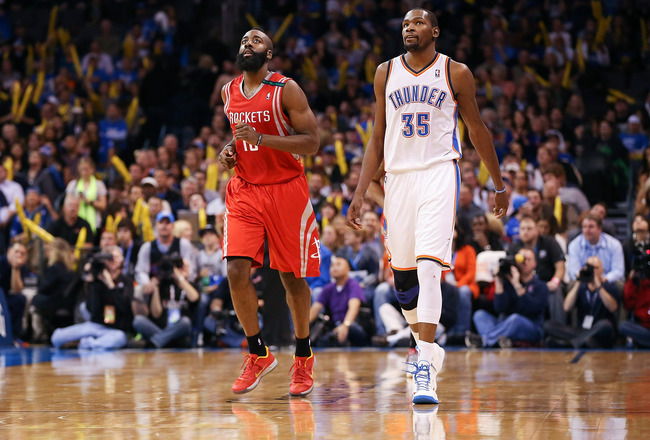 Really?  Nothing interesting about Spurs-Lakers?  Nuggets-Warriors?  Heat-Bucks?  Rockets-Thunder?  James Harden playing his old team?  You'd be most interested in the game that's seemingly on ESPN every Sunday, and a repeat playoff series from last season?  Different strokes.
For all the apparent Western Conference parity, I don't think anyone but the Heat, Thunder, or Spurs can/will win it all.
Okay.  For the last time: stop fetishizing the Spurs.  Since 2007 (their last title), the Spurs have been more of a disappointment than anything.  They have made the Western conference finals only twice since 2007 (2008 and 2012) and lost both.  Since then, it's been first and second round exits.  Yes, they've maintained their regular season excellence.  But the playoffs have been a completely different matter.
And you know why? Because I didn't watch any basketball this year, so I'm going to assume Carmelo doesn't play defense…
Melo's team has been great at defense all year.
…Blake Griffin is overrated…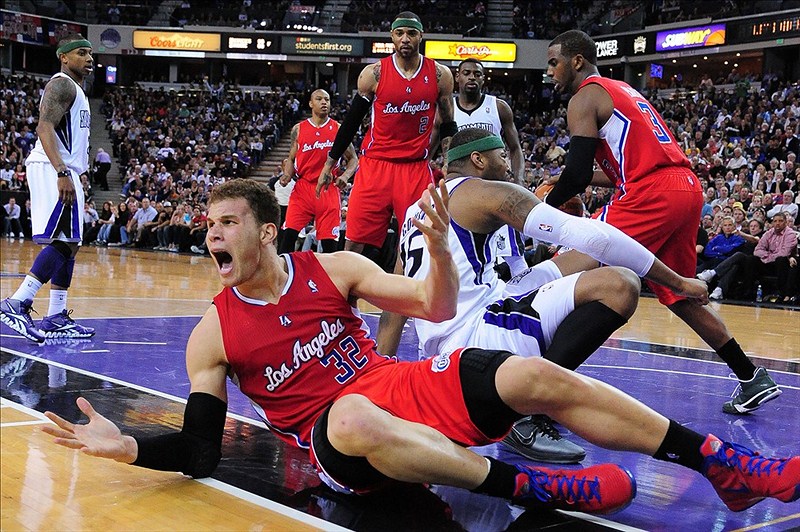 Right?  No argument there.
…and Morehead State does not produce impact NBA players.
Poor Kenneth Faried.
But maybe I'll even watch a few games to find out.
You should.  It'll be a lot of fun.